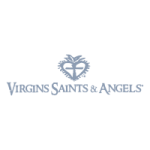 VSA combines Mexican artesenia and gothic elements from religious iconography seen throughout Mexico.
Each VSA collection carries with it a message derived from these icons with all of their power, protection and beauty; they are ancient and can be translated to many beliefs and cultures regardless of religion or ethnicity.
I like to believe that Virgins Saints and Angels carries on just a little bit of their magic.