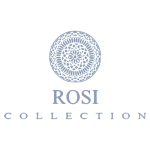 An only thread sews the story of this company: it was established in 1970 by Anna and Bruno Rosi and has come to the present with their son Stefano in a spirit of renewal keeping, however, its starting founding features.
It is a thread that weaves the story of a company and links their times of growth always respecting the craft tradition of doing well.
To us doing well means that work has always been a search for shareable values on which we can found human and professional relationships centred on mutual respect.
To us doing well means to undertake to guarantee the high quality of our materials, the employment of manufacturing techniques, the accurate study of compositions and patterns.
It means that, through our products, we are willing to pass on the values we believe in.
To us doing well is search for beauty that characterises our great Italian culture and that we try to transfer into our sartorial products with great care.