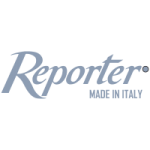 The brand stands for the image of an international man, who has always combined elegance and comfort for a unique way of life.
Reporter goods are a constant evolution to improve the quality of life.
Reporter is an attitude, a way of conceiving and wearing high performing and quality clothing, studied for the dynamic man.