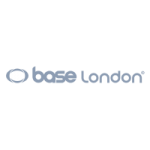 Established in 1995 to tend to the footwear demands of the British male, Base London introduced a somewhat previously unfound, branded footwear option to the high street for the very first time.
Before this, guys were faced with only high end designer or own label products.
Base London was launched at the same time as guys began to have their style dictated by dedicated men's fashion magazines, sculpting not only their look, but also their attitude and confidence, something apparent through the Base London brand.
With an overwhelming passion for delivering incredible footwear, Base London is also renowned for being confident, energetic, sociable and cheeky, not taking themselves too seriously but at the same time being serious about shoes.